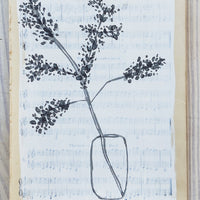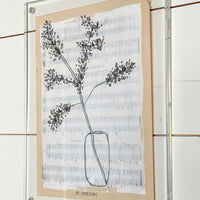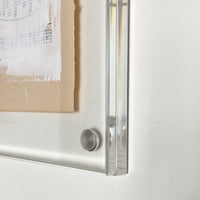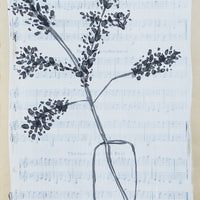 Description
Original India Ink on Vintage Sheet Music
Painting is 9"x12"
Acrylic 11"x14" Wall Frame included
Archival Quality
Connecting with nature is an essential part of my existence, inspiration + peacefulness.  It only takes a momentary pause to realize how much beauty exists in our natural world.  I was inspired to observe the simplicity of shape + form of these still life objects + botanical specimens + capture them with simple contour drawings.
These 9" x 12" still life observations are painted on vintage sheet music I dug out of an old box in an antique shop. They have beautifully weathered edges + gorgeous aging of color. 
They are framed in an 11"x14" pristine acrylic frame that is the perfect juxtaposition to the imperfect nature of these papers + paintings.
I consider the collection of these organic specimens for artwork an act of worship.  I astutely look for interesting material on my various nature outings + travels when possible, always imagining what beautiful images they will produce.