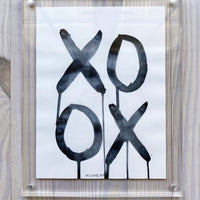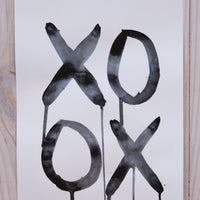 Description
DO NOT ADD TO CART, THE LINK ABOVE IS THE ONLY WAY TO PURCHASE.
Each of these pieces are simple expressions of love when the heart is overflowing + words don't seem to be enough.Original Watercolor Painting
Original Artwork
Painting is 9"x12"
140lb Cold Press Paper
Archival Quality
Includes 11"x14" Acrylic Frame
Two thick panels of crystal clear, solid acrylic which are held together by tiny magnet points. Artwork or a picture is very easily placed between the two panels and is held securely with no additional hardware.
NOTE: The frame may be slightly larger than the dimensions shown but are made to accommodate an image of the designated size. It can hold a picture the same size as the frame itself, or a smaller one can be "floated" inside the frame.